Tennis Program @ The Park Tennis Club
Telephone our offices : 0115 9 33 83 63
Email us:
This email address is being protected from spambots. You need JavaScript enabled to view it.

Adult Coaching  
Sunday 9.30-10.30am (Improver)
Sunday 10.30-11.30am (Beginners)
Monday 1-2pm (Beginners)
Monday 2-3pm (Improver)
Please ensure all lessons are booked onto in advance:
email:
This email address is being protected from spambots. You need JavaScript enabled to view it.
telephone: 0115 933 83 63
Coach Martyn Jones            
Monthly session cost £20
Members of The Park Tennis Club £18
Cardio Tennis 
Love Tennis? Love Fitness? Then bounce to the beat with our tennis inspired workout!
Sunday 8.30-9.30am - Coach Martyn Jones
Wednesday 10-11am - Coach Tom Palframan
Pay as you play session no booking required, cash accepted at session
Session price £6.50 
Members of The Park Tennis Club £5
Mini Tennis 

Monthly session cost £20
Members of The Park Tennis Club £18
Tots Tennis (3-4 Years)
Sunday 9.30 -10.30 
Coach Tom Palframan
Mini Red (5-8 Years)
Sunday 9.30 -10.30 - Coach Tom Palframan
Sunday 10.30-11.30 - Coach Tom Palframan
Mini Orange (8-9 Years)
Saturday 9-10am - Coach Paige Jones
Sunday 10.30-11.30 - Coach Tom Palframan
Mini Green (9-10 Years)
Saturday 10-11am - Coach Paige Jones
Wednesday 4.14 - 5.15 - Coach Martyn Jones
Junior Tennis (11+ Years)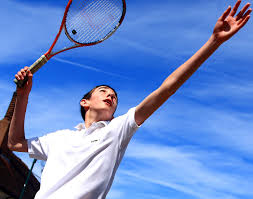 Saturday 11 - 12
Coach Paige Jones
Monthly session cost £20
Members of The Park Tennis Club £18 
Contact us to book onto any of our sessions 
Telephone our offices : 0115 9 33 83 63
Email us:
This email address is being protected from spambots. You need JavaScript enabled to view it.