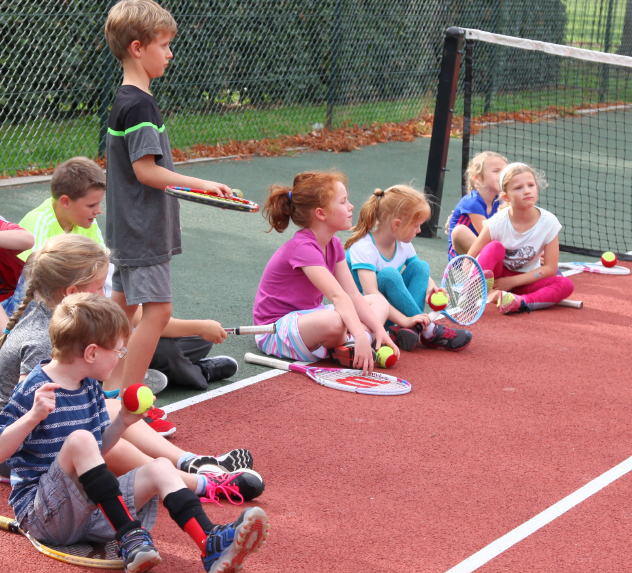 At Activeace we love to share our passion for sport with all ages and abilities, and our tots tennis programme means that children can develop their skills from a young age so they can grow up to be tennis stars!!
Our friendly leaders are committed to giving children fun and engaging activities to improve their agility, balance and co-ordination.  Classes involve mixed abilities and mixed genders so they will also interact with other children their age giving them brilliant opportunities to make new friends!
What do the tots need to bring?
We provide rackets and all equipment but if your child has their own, they are welcome to bring it along. They just need to bring:
Tracksuit and suitable shoes
Small water bottle, for drinks breaks.
What happens after tots tennis?
Once a child starts school they will progress into the mini tennis program. This is a tennis coaching structure, which takes children from hitting their first balls over the net to playing on a full court by the age of 10. For more information on this, please refer to the
mini red tennis
section.
Saturday: 
Tots 11 - 11:45am - Bridgford Park
Sunday:
Tots 9.30-10.30am - The Park Tennis Club
Contact us
for details should you wish to know more about our Tots Tennis
Testimonials
This is a short testimonial from a nursery school where we run these types of tennis lessons:
'The children love doing tennis with activeace and have learnt so much. The coaches are always so upbeat and make everything fun. We have seen the children's ball skill and confidence improve very quickly and they love learning the correct terms.
Isabell age 4 said "I like volleys"
Larry age 3 said "We throw the ball"
Archie age 3 said "we hit the ball to somebody else"